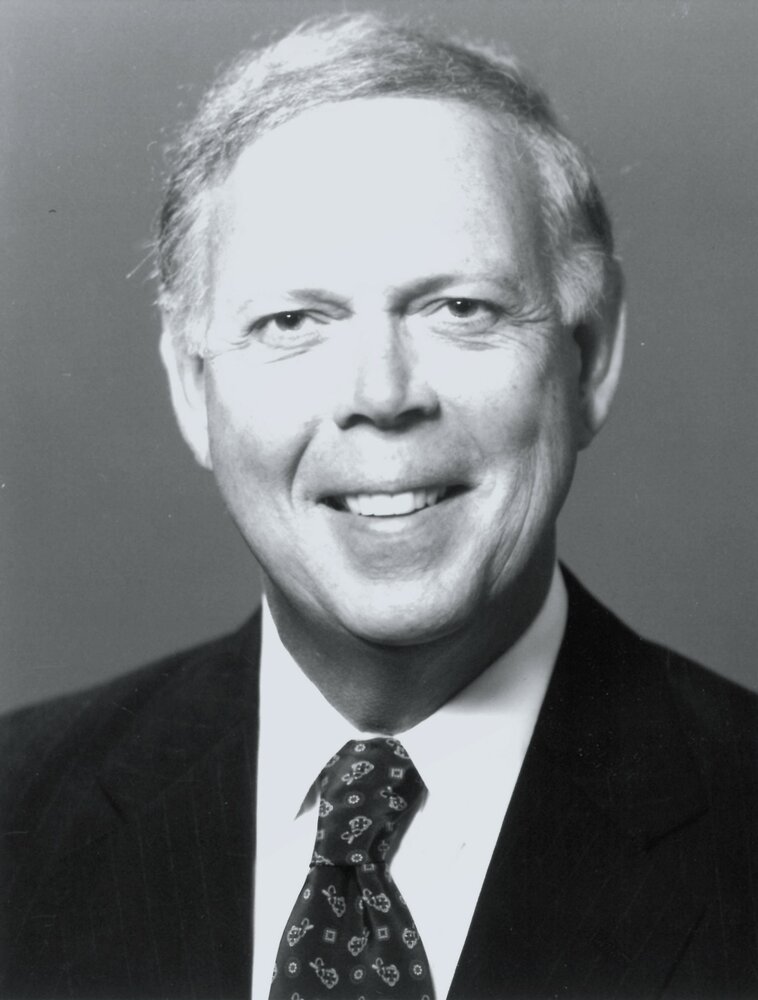 Obituary of David Mays Beyer, D.O.
David Beyer, physician, husband, father and confidant died peacefully August 16, 2023 in Fort Worth.
Born in Beaumont, Texas, his family moved to Fort Worth when he was young. He loved his hometown and friends.
David attended Arlington Heights High School, the University of the South, Texas Wesleyan University and Kirksville University of Osteopathic Medicine. He returned to Fort Worth and joined his father's private medical practice. David later built Boulevard Clinic on Camp Bowie Blvd, and enjoyed a long and fulfilling medical career.
A highlight of his practice was his "work family", too many to name over the years. Together they answered his patients needs with compassion and respect.
David believed in Fort Worth and served on various boards, and was a member of many organizations. He was committed to the growth of Texas College of Osteopathic Medicine – now a part of UNT.
Among others, he served on boards of the American Cancer Society, Carter Blood Center, John Peter Smith Hospital, Gladney Center, and Fort Worth Osteopathic Hospital. David was a member of River Crest and a past president of the Steeplechase Club.
An avid golfer and tennis player, David also enjoyed time and adventures in the country. Many memories on so many great family vacations brought out his infectious laughter and razor-sharp wit.
He was preceded in death by his parents, Dr. R.B. Beyer and Dorothy Bonham Beyer, and his brother, Robert B. Beyer.
David will be missed greatly by his family. Survived by wife, Sally Conrad Beyer; daughter, Laura S. Beyer Cook and Troy J. Cook; sons, David Conrad Beyer and Thomas Matthews Beyer; nephew, Louis C. Sheppard; and generations of wonderful cousins from Wisconsin, Iowa, Florida and Texas.
David always listened with an open heart, never judging.
Visitation: 5:00 -7:00 p.m. Tuesday, August 22, 2023 at Thompson's Harveson & Cole.
Funeral: 10:30 a.m. Wednesday, August 23, 2023 at St. Andrew's Anglican Church, 917 Lamar Street, Fort Worth.
Private Entombment
Memorials: In lieu of flowers, please consider a contribution in David's memory to: St. Andrew's Anglican Church ( link here ); UNT-HSC towards scholarships in Osteopathic Education ( link here ); or Texas Wesleyan University ( link here ).
Honorary Pallbearers: Robert H MacLean, Harry M Brants, Dr. Jay Beckwith, Wesley C. Stripling IV, Judge Patrick Ferchill, and David Gonzalez.


Thompson's Harveson & Cole Funeral Home & Crematory
4350 River Oaks Boulevard
Fort Worth, TX 76114
Ph: (817) 336-0345
For your information the link to the TDOB preneed information website is: