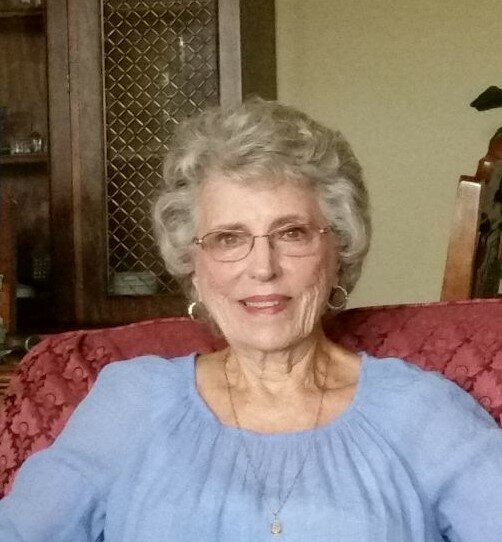 Obituary of Bernie Pierson
Bernice Frances Pierson, affectionately known throughout her lifetime as Bernie, passed away August 22, 2023.
Mass of Christian Burial: 11 a.m. Friday, September 1, 2023 at St. Bartholomew Catholic Church, 3601 Alta Mesa Blvd., Fort Worth, Texas 76133. Following the Mass, the family will greet friends at a luncheon in the Parish Hall.
Interment: 3 p.m. Friday, September 1, 2023 at the Dallas-Fort Worth National Cemetery, 2000 Mountain Creek Parkway, Dallas, Texas 75211.
Memorials: Should friends desire, memorials in lieu of flowers may be given to the St. Vincent dePaul Society at St. Bartholomew Catholic Church.
Bernie Pierson was born on January 25, 1931, in Bremond, Texas, one of three children born to Joe and Verna Nobra. Her older brother was Ed and her younger brother was Daniel. Bernie told the story that she decided in 3rd grade that she was going to apply herself to everything she did. And apply she did. She graduated valedictorian at Bremond High School.
Bernie then attended Providence School of Nursing where she received her RN Nursing degree and she worked as a nurse for over 35 years. After retiring, she volunteered for Hospice for years.
Bernie married Edgar Pierson and together they had four children, Patti, Tim, Tom, and Beckie. Bernie took care of Ed for over 25 years after he became ill.
Bernie adored her six grandchildren, Amber Mowrey Weeks, Michael Paul Mowrey, Travis Mowrey, Austen Mowrey Razavi, Ty Mowrey and Levi Mowrey and her five great grandchildren, John Paul, Eli, and Samson Weeks, Ranger Mowrey and Ty Cruz Mowrey. She was affectionately known as Granny. Granny was truly the most giving and loving woman who was devoted to God, her family, and her church.
Granny loved having each grandchild spend a week with her each summer allowing them their special time with Granny.
The most precious gift God ever gave all of us was our sweet, beautiful Granny. She will be sincerely missed and will always be in our hearts.
Bernie is survived by Patti and Mike Mowrey, Tim Pierson, Beckie and Thunder Easley, and all her grandchildren and great grandchildren.


Thompson's Harveson & Cole Funeral Home & Crematory
4350 River Oaks Boulevard
Fort Worth, TX 76114
Ph: (817) 336-0345
For your information the link to the TDOB preneed information website is: