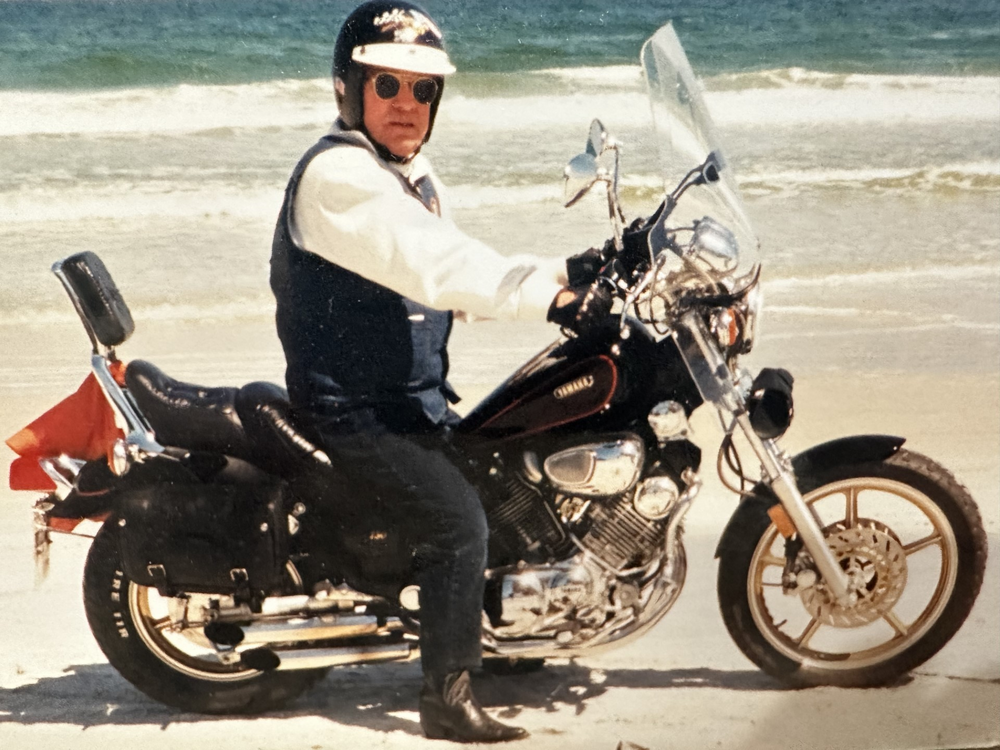 Obituary of William Paul Knebl
Fort Worth, Texas – William "Bill" Knebl died on August 21st, 2023 at the age of 92 from cardiopulmonary and renal conditions. He was born on May 15, 1931 in Philadelphia, PA to John and Anne Knebl who had immigrated to the United States from Germany. He had five siblings, two who died as infants, one brother and two sisters. He has one sister Mary Sue "Honey" Knebl living in the Philadelphia area.
Bill was drafted into the Army during the Korean War in 1952 and served until 1954 with an honorable discharge. Upon return from Korea he married his sweetheart Dolly, who was his brother John's wife's sister on June 11, 1955 (Sisters married Brothers). They had one daughter Janice A Knebl, DO, MBA. Bill worked as an electrical technician for Honeywell until his late 50s when he was able to start early retirement because of the relocation of the Honeywell plant from Pennsylvania to Arizona. He and his wife then traveled extensively for over 20 years on their Honda Gold Wing motorcycle with the Pennsylvania Chapter Y of the Honda Gold Wing Club and were chosen as Couple of the Year for the state of Pennsylvania. Bill would often say that he truly had a "great ride of life". He and his wife Dolly also enjoyed "snowbirding" in Fort Myers "Paradise" Florida for fourteen years where they could escape the cold and snowy weather in Pennsylvania.
Bill was the very proud father of his daughter, Janice A. Knebl, DO, MBA, who is a geriatrician and Professor at the University of North Texas Health Science Center and his son in law Thomas J Fairchild, PhD and his brother, Edward J. Fairchild, whom he relied on for care support in his later years. He was also thankful for his geriatrician at UNTHSC, Dr Sarah Ross. Bill will truly be remembered by his friends and family for living his life "My Way", being so very outgoing and bringing joy and laughter to them all.
Mass of Christian Burial will be 10:30 a.m. Thursday, September 7, 2023 at St Andrew Catholic Church, 3312 Dryden Road, Fort Worth, Texas 76109. The Mass is open to all and will also be live streamed at www.standrewcc.org. Scroll down to "Livestream Mass" and click on arrow for Funeral Mass for William Knebl. Interment will be later at the Dallas-Fort Worth National Cemetery.
No flowers please. Memorials may be directed to: UNTHSC Center for Older Adults, Geriatrics Research and Education Fund, 855 Montgomery Avenue, Fort Worth, TX 76107.