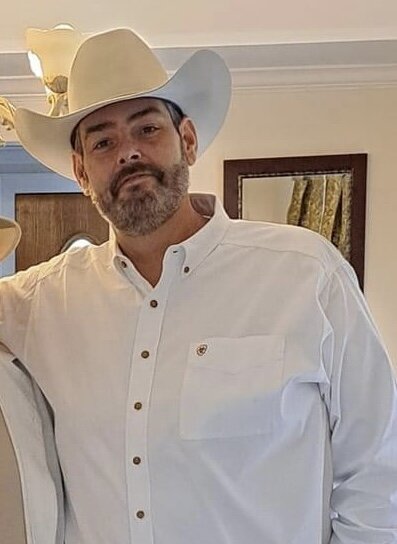 Obituary of Wayne Price Brock II
Fort Worth, Texas - Wayne "Buddy" Price Brock II, 48, passed peacefully on September 16, 2023.
Buddy was born in Azle, Texas on February 16, 1975. He spent many years living in the Pacific Northwest as well as North Texas.
Buddy was a consummate salesperson working in the industries of construction materials and construction equipment. He was a successful salesperson and will always be remembered for his ability to network and get a deal done. When thinking of Buddy, one word comes to mind, "Big." He was big in stature, big in personality and most importantly, big at heart and easily recognized for his height at 6'8" and exceptionally large hands as you would know as soon as you exchanged handshakes. If you were in proximity (and not even close proximity) you knew it. Buddy was outgoing, loud (at times) and gregarious. Those attributes pale in comparison to how much Buddy loved. He loved life, his friends and most importantly his family. Buddy made sure his family always had what they needed and wanted, including his son, Aiden. He was generous to a fault and would give those he loved the shirt off of his back.
He was preceded in death by his father, Wayne P. Brock I and Nellie, and his brother, Gary Brock.
He is survived by his son, Aiden Brock and his mother, Melissa Ward Brock; former wife, Kimberly Stoner Brock; brothers, Craig Pruitt (Kathy), Kevin Pruitt, Jason Krouse (Kristy), Kelly Wright (Caroline); sister, Betty Brock; mother, Linda Wright (Rob); many nieces and nephews and good friend, Stuart Royal.
Memorial Service: 11:00 a.m. Tuesday September 26, 2023 at St. John's Anglican Church in Fort Worth with a reception to follow.
Memorials: Should friends desire, memorials in lieu of flowers may be given to MHMR of Tarrant County ( link here )


Thompson's Harveson & Cole Funeral Home & Crematory
4350 River Oaks Boulevard
Fort Worth, TX 76114
Ph: (817) 336-0345
For your information the link to the TDOB preneed information website is: