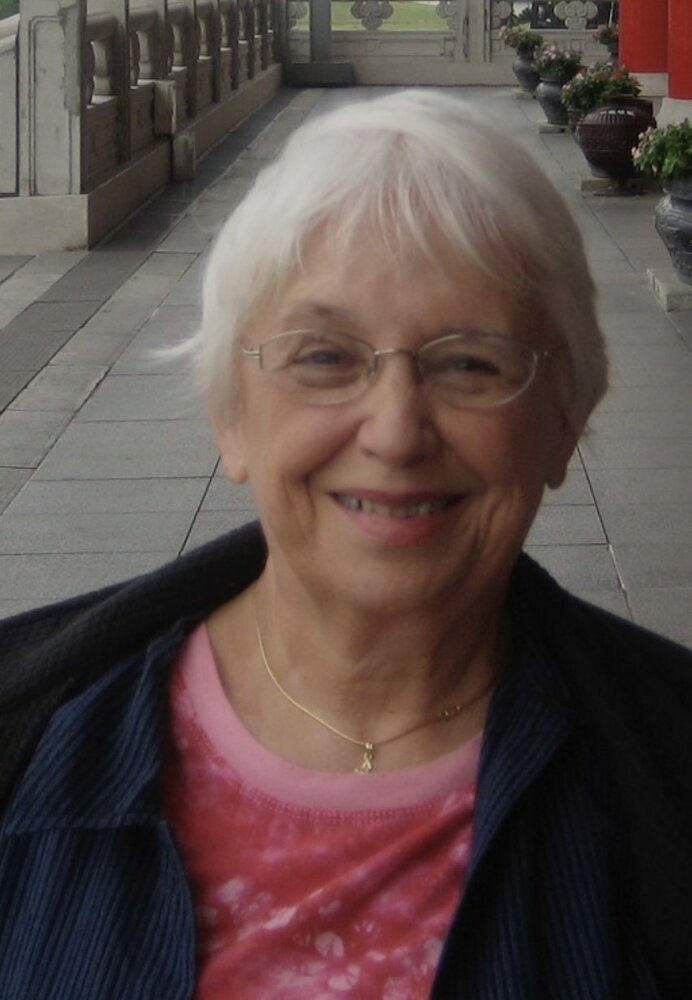 Obituary of Mary Agnes McNally
Mary Agnes McNally (nee Bernard) passed away Tuesday, September 19 after ten years of wrestling with Parkinson's Disease.
Visitation: 2:00 p.m. with a Rosary at 3:00 p.m. on Sunday, September 24, 2023 at Thompson's Harveson & Cole Funeral Home, 4350 River Oaks Blvd.
Mass of Christian Burial: 10:00 a.m. Monday, September 25, 2023 at St. Andrew Catholic Church. Private Interment.
Memorials: In lieu of flowers, please consider donating to Parkinson's Disease Research
Mary was born on March 27, 1942 in Anthon, Iowa to Wilfred and Marguerite Bernard. She was the eldest of twelve - nine girls and three boys. She went to Briar Cliff College in Sioux City, from 1960 to 1964. In 1964, upon graduation from Briar Cliff, Mary became a Franciscan Nun. She taught Elementary Education and Reading throughout the Midwest until 1974 when she enrolled in an Education Master's Degree program at the University of St. Thomas in Houston. There she met Richard J. McNally, Jr. who persuaded her that her life of wild debauchery as a Nun should cease. She relocated to Ft. Worth, TX in 1975 where Mary and Richard were married in June 1976. Their son, John, was born in November 1978.
Mary was a fantastic baker, dancer, gifter of birthday presents, and general airtraffic controller of siblings, cousins, second cousins, and the myriad others who became part of her quite extended family. Mary loved living in Ft. Worth, but never gave up her Iowa connections. She took great strength from her family. As a lifelong educator, she inspired a generation of students in Catholic Schools with her smile and vivaciousness. "Mary paid attention to those students who got overlooked. And that means quite a bit to somebody who didn't get paid much attention to."
She loved parties and friends, gardening and flowers. She was also a huge fan of the Texas Rangers, accompanying her son to many games over the years.
Mary is survived by her only son, John; her brothers and sisters, Anne, Jane, Jack, Anita, Jim, and Joanie; as well as countless cousins and second cousins. Her husband, Richard, preceded her in death in 2001.


Thompson's Harveson & Cole Funeral Home & Crematory
4350 River Oaks Boulevard
Fort Worth, TX 76114
Ph: (817) 336-0345
For your information the link to the TDOB preneed information website is: