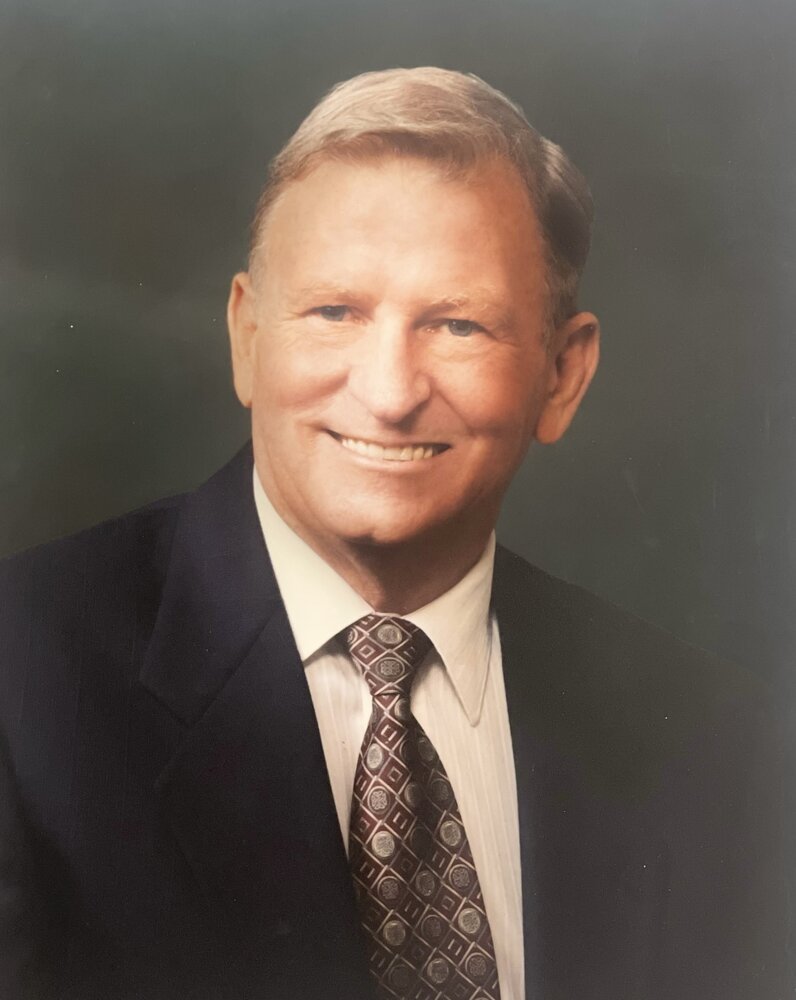 Obituary of Joseph C. Kane
Joseph C. Kane Jr., 89, of Fort Worth passed away peacefully on Saturday, September 23, 2023. Surrounded by his beloved wife and several family members, he took his last breath here on earth.​
Rosary: 10:30 a.m. Saturday, September 30, 2023 at St. Andrew Catholic Church.
Mass of Christian Burial: 11 a.m. Saturday, September 30, 2023 at St. Andrew Catholic Church. Private Interment.
Memorials: In lieu of flowers, please make donations to Saint Andrew Catholic Church.
​
Joseph, also known as "Joe", was born and raised in Mobile, Alabama on June 1, 1934 to Joseph C. Kane Sr. and Anna M. Gartman. After high school, he enlisted in the United States Air Force where he honorably served from 1951 to 1959. His military career brought him to Carswell AiFB in Fort Worth that eventually became his forever home. While enlisted, he married his first love, Dorothy Holmes in 1953. They were married until she passed away in 1979. Joe embraced her children as his own.
While still in the service, Joe went to work for General Dynamics, now Lockheed Martin. He held various positions including Systems Analyst and Project Managerover the course of his career. One of his last and most memorable projects was the F-22 Raptor. He officially retired in 1994 after nearly 40 years.
During his early career, Joe achieved his Bachelor of Arts Degree from Texas Christian University in 1962. He remained a lifelong Horned Frog fan.
Joe was lucky enough to find love again with his adoring wife, Mary Jane Dederichs who was also previously widowed. They met at Saint Andrew Catholic Church where they were both parishioners. In 1990 they married and remained inseparable until the very end. They traveled and danced as long as he was able to do so. Even in his decline, he always found comfort by holding her hand.They celebrated their 33rd wedding anniversary in July of this year.
He was a loyal and generous father figure to his stepchildren and grandchildren. He always put the needs of others before his own. He also cared for his sister, Joyce Warhust as long as he was able to do so. She preceded him in death in 2020.
From a young age, Joe truly enjoyed being outdoors. He especially loved the beaches of Alabama and the mountains of Colorado. Cycling, snow skiing and bowling were some of his favorite hobbies. He was an avid gym goer for many years and always up for a round of golf. Aside from the TCU Horned Frogs, Joe was a big fan of the Texas Rangers. He truly embraced his life with Mary and his retirement years.
Joseph C. Kane is survived by his wife Mary Jane Kane, their children and grandchildren.
The family sends heartfelt gratitude to those that cared for Joe especially in his final days.



Thompson's Harveson & Cole Funeral Home & Crematory
4350 River Oaks Boulevard
Fort Worth, TX 76114
Ph: (817) 336-0345
For your information the link to the TDOB preneed information website is: