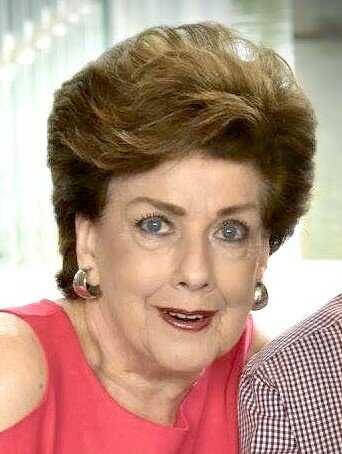 Obituary of Dorothy Ann Walker Keoughan
Dorothy Keoughan, 86, passed away Tuesday, September 19, 2023.
Dorothy Ann Keoughan was born August 12, 1937 and died September 19, 2023. She was preceded in death by her husband, Martin James Keoughan III and sister Linda Powers Riese. She is survived by her children Kristy Parker and Martin James Keoughan IV, sisters Suzette Smith and Sue LaPlante.
Dorothy lived a spirited life, filled to the rim…just like her Cosmo Martinis. This true Texas lady's joyful nature lit up every room with style and panache. The love she had for her husband Martin of over 60 years was truly a fairytale. What brought them the most joy was traveling around the world, then telling the kids and grandkids stories of the places they visited. To be honest, the stories were embellished the more she told them.
Raising two fantastic children, her words not mine, brought great pleasure and sincere admiration. She will be greatly missed by her children Kristy & Marty, spouses Eric & Elizabeth, as well as her grandchildren Andrew, Kathleen (Travis), Maxwell and Emily (Jason fiancé), and great granddaughter Bowen.
I would be remiss if I did not mention her best friend of over 60 years, Anne Livet. We refer to her as Auntie Anne. The friendship they shared was unique as they were polar opposites in personality but were closer than two friends could be.
Other special friendships were, her gambling buddy Kathy, lunching with her dear friend Mimi, and missing her childhood friend Carol.
Here's to her magical life in heaven with the Lord, and reuniting with her one true love, her husband.


Thompson's Harveson & Cole Funeral Home & Crematory
4350 River Oaks Boulevard
Fort Worth, TX 76114
Ph: (817) 336-0345
For your information the link to the TDOB preneed information website is: