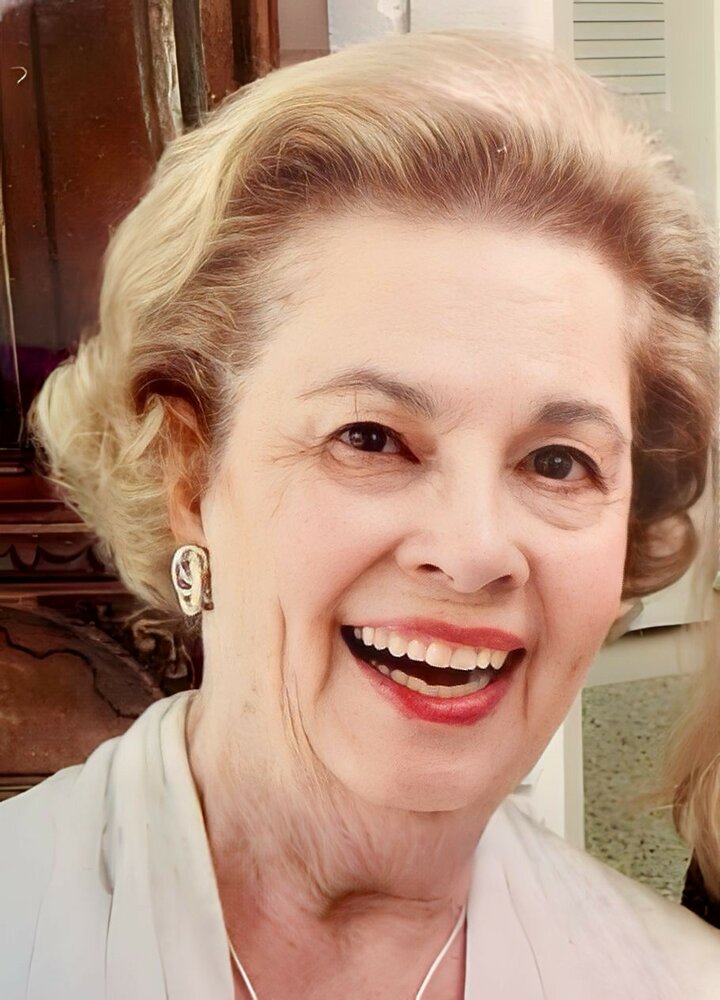 Obituary of Beverly Yager Ross
Beverly Yager Ross, a loving mother, grandmother, great grandmother, aunt, teacher, and friend of so many passed away September 14th, 2023 at the age of 96 years and 4 months.
A Graveside Service will be held October 28, 2023 at 10:30 am in Greenwood Memorial Park followed by a private family reception.
Born in Fort Worth, Texas on May 28, 1927, to parents Charles and Gilcey Yager, she lived her entire life in the same zip code. She attended Thomas Place and North Hi Mount Elementary schools, Stripling Jr High, Arlington Heights High School, and graduated in 1948 from The University of Texas at Austin with a degree in her most beloved subject "English Literature". Years later she added a master's degree in Chinese Art History from TCU.
In 1948, she married the love of her life Oliver H. (Buddy) Ross (also from the same zip code) and enjoyed 52 years of married life until his passing in 2000. They were blessed with four children, nine grandchildren, 12 great-grandchildren, and an endless retinue of Siamese cats.
Beverly, a bright shining light who was brilliant, funny, and caring, had literally hundreds of friends, many from childhood, and added even more as she journeyed through her long life as a daughter, sister, wife, mother, volunteer, teacher, real estate agent, mentor to many, a lifelong card holding member of The Fort Worth Public Library, member of Tri Delta, Junior League, Assembly, Fort Worth Garden Club, Lecture Foundation, Rivercrest Country Club, All Saints Episcopal Church Fort Worth, and many more social, educational, bible study, and the Al-Anon family recovery groups.
She embraced everything she did with love, enthusiasm, diligence, and laughter. She was an Episcopalian and ladies' bible study fellowship member. She was always open to learning about other religions and ways of faith yet remained steadfast in her personal beliefs.
Beverly was very involved in her children's lives and was well-known by their friends as the best and most fun, but absolutely the greatest carpool Mom because she laughed a lot and drove really fast!
Beverly loved her years teaching at Arlington Heights High School. She was at Heights when integration was in full swing, which she embraced with open arms. She believed 100% in equality for all, that the youth are our future, and that a good education is a springboard to a better life. As a most favored teacher, cheerleader sponsor, and Spirit of The Hill director, she is fondly remembered as the teacher who would have her students perform live reenactments of Great Literature, with costumes, swords, fair maidens, and brave knights fighting it out to save the kingdom. Or, dress as The Greeks when studying Greek Literature. Tridents in hand, bedsheets as Togas wrapped around their bodies, and wreaths about their heads expounding the philosophy and wisdom of ancient Greece.
In her second half of life. She became a cherished Al-Anon national and international convention speaker, on family recovery, to groups as large as 3000 to as small as 3. Beverly and Buddy were part of the very first group of AA and Al-Anon people allowed into Russia to help establish the initial 12-step AA recovery program. She personally wiped away many a tear, understood tough love, and encouraged all to be grateful, joyful, and positive in their life journey. Her constant advice was if it is not funny now usually it will be at some point. Just open yourself up to see what is funny and you will see that God has a great sense of humor. Just tell God your plans and buckle up.
Beverly's favorite introduction was my name is Beverly R. and I am A Black Belt Al-Anon.
In her last years as her health failed, never one to complain, she maintained her dignity, positive attitude, joyfulness and was always deeply appreciative and thankful for all the care and attention that she was given by her family, friends, the care teams and staff of wonderful people at The Westmore, The James L West Center and Community Hospice of Fort Worth. Thank you, Pastor James, Regina, Linda, Viola, Emanuel, Erin, and so many others.
Her favorite daily prayer was God, Grant me the serenity to accept the things I cannot change, the courage to change the things I can, and the wisdom to know the difference.
Her favorite song was "Jesus Loves Me"
Her motto was "Carpe Diem" seize your life and live it joyfully. She believed and lived her entire life as one of the most loving, huggy, positive people we have ever known. She will be deeply and dearly missed.
She was preceded in death by her Husband Oliver (Buddy) Ross, parents, Charles and Gilcey Yager, brother, Edward Yager, father & mother-in-law, Oliver & Edith Ross, sister-in-law, June Ross Wells, grandparents, uncles, aunts, many beloved friends, and pets.
She is survived by her children, daughter, Rennie Ross and sons, Oliver (Tres) (Cheryl), Charles (Chuck) and Richard (Robb)(Melissa) Ross; cousin, MaryJane Mullins; niece, Kerry (John) Kelly Hancock; nephews, Keith (Betty) Kelly, Charles "Cee" (Lisa) Yager, Gage (Emily) Yager; sister-in-law, Gail Yager; grandchildren, Seth Tovey, Medley ( Alex) Guzman, Tresy (Jonathan) Chapelle, Whitney (Andy) Karl, Dylan Ross, Solomon (Jordan) Ross, Madison Ross, Wesley Ross and Cherise (Brance) Kahle; 12 great-grandchildren; 3 great nieces; and 3 great nephews; her beloved lifelong friends, whom she referred to as her "crib mates", Virginia Leonard, Murray James, Sally Ehrhart, Pat Purvis, and Patricia Honea; beloved God-Daughters Georgia James Clarke, Lauren Mastin Chevaillier, and Beverly Brown Perri, God-Sons, T. Mastin, Hatcher James, Stephen Small, and Bill Mastin; her cherished Lucy Natividad and her other daughters from another mother, Kim, Nelia, Kristi, Lee, Eran, Vera and so many more.
Honorary Pall Bearers: Keith Kelly, John Hancock, Terry and Stephen Small, T. and Bill Mastin, Hatcher James, Ted Gupton, and Charles Dewees.
Memorials may be made to your local Al-Anon Family Group, Trinity Habitat for Humanity, James L West Center for Dementia Care, Community Health Care of Texas Hospice, All Saints Episcopal Church Fort Worth, and Mount Sneffels Education Foundation.


Thompson's Harveson & Cole Funeral Home & Crematory
4350 River Oaks Boulevard
Fort Worth, TX 76114
Ph: (817) 336-0345
For your information the link to the TDOB preneed information website is: