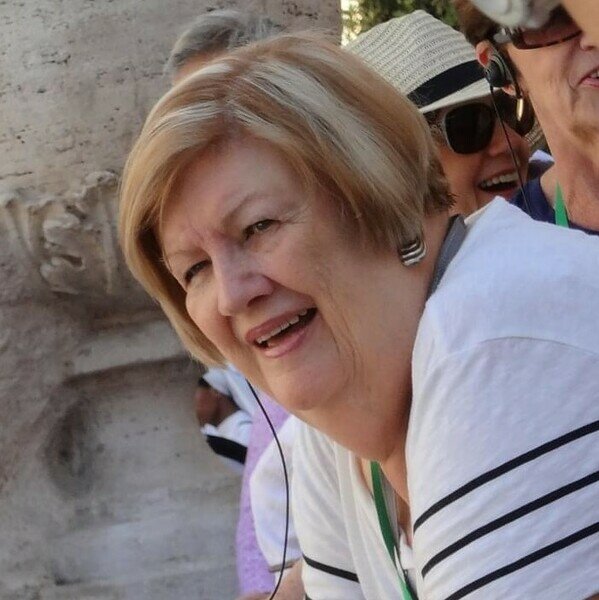 Obituary of Sarah Little Hightower
Sarah Little Hightower, 78, passed away on Thursday, October 12, 2023.
Visitation: 6:30 pm – 7 pm Monday, Thompson's Harveson & Cole Funeral Home, 4350 River Oaks Blvd.
Service: 7 pm Monday, Thompson's Harveson & Cole Funeral Home, with a reception to follow.
Sarah was born on July 11, 1945, in Independence, KA to Reba and William Little. She was a proud graduate of the University of Arkansas and loved her Razorbacks. Sarah was married to Tom Hightower for 51 years. She taught at St Andrew Catholic School and loved reading, especially Mysteries. Sarah also enjoyed traveling and playing Candy Crush.
She was a long-time member of the Junior League of Fort Worth serving in various positions. Sarah will be greatly missed by all who knew her.
Sarah was preceded in death by her son, Kevin Hightower, her parents, and her sister, Julia Richie.
Survivors: Husband, Tom Hightower; son, Jeff Hightower and his wife, Jennifer; grandchildren, Matthew Hightower, Jessica Hightower, Lauren Hightower and Sawyer Hightower; nieces and nephews, Jennifer Richie, John Richie, Laura Richie and Luke Richie; and extended family and friends.


Thompson's Harveson & Cole Funeral Home & Crematory
4350 River Oaks Boulevard
Fort Worth, TX 76114
Ph: (817) 336-0345
For your information the link to the TDOB preneed information website is: