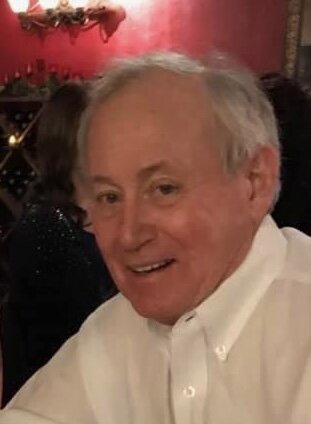 Obituary of Joseph A. Sunbarger Sr., DDS
Joseph Albert "Joe" Sunbarger Sr., DDS, passed away Thursday, October 12, 2023 at the age of 81.
Funeral Service: 11:00 a.m. Tuesday, October 17, 2023 at St. Andrews Anglican Church, 917 Lamar Street, Fort Worth, Texas 76102. Reception will follow in Moncrief Hall.
Private Interment.
Memorials: In lieu of flowers, please consider a donation to St. Andrews Anglican Church, the Alzheimer's Association of Tarrant County, the American Heart Assiciation, or the Union Gospel Mission.
Born February 22, 1942, he was the son of Virginia Lee Sunbarger and Lee Clifford Sunbarger. He was a proud graduate of OU where he was a cheerleader and a member of the Delta Tau Delta Fraternity and lifelong OU football fan.
Dr. Sunbarger practiced Dentistry for 52 years in the Dallas/Fort Worth area.
A veteran of the US Air Force, he served as a Dentist both in the Air Force and Air Force Reserves.
A lifelong Dallas Cowboys and Mavericks fan, he also loved to ski and was an avid cook. He loved his church and was a proud member of many groups there but was proud to serve as the Head Usher for many years
He is survived his wife, Margaret Danielle Sunbarger; children, Michelle Lee Miller and her husband, Mack Miller, Klein, TX, Melissa Kay Hill and her husband, Bryan Hill, Fort Worth, TX, Rachael Leigh Duffy and her husband, Kevin Duffy, Aldie, VA, Suzy Rio Grooms and her husband, Justin Grooms, Corte Madera, CA, and Joe Albert Sunbarger and his wife, Courtney Sunbarger, Burleson, TX; grandchildren, Jake Anderson Miller, Jaci-Lee Erin Miller and Aiman El Maadi, Jes Charles Miller, Julie-Anne Michelle Miller, Kyndall Paige and Casey Meyer, Garrett Blake Hill, Connor Felix Duffy, Liam Michael Duffy, Regan Betty Grooms, Ryan Suzy Grooms, Dylan Rio Grooms, Cooper Gray Sunbarger, Carter Nash Sunbarger; great grandchild, Jennah Lee El Maadi; sister, Elizabeth "Sunny" Yager and her husband, Walter Yager, and their children, Doug Yager and Ellen Yager Brandon; sister-in-law, Kay and Bob Frost and their son, Chad Walker.



Thompson's Harveson & Cole Funeral Home & Crematory
4350 River Oaks Boulevard
Fort Worth, TX 76114
Ph: (817) 336-0345
For your information the link to the TDOB preneed information website is: