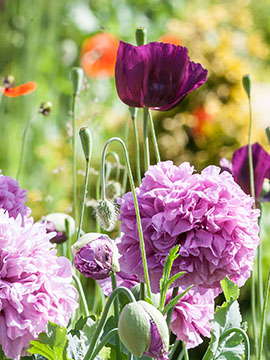 Obituary of Nancy Elizabeth Saenz
Nancy King Saenz passed away on October 11, 2023, in her home. She was 93. She was a missionary to Puerto Rico for the Christian Church (Disciples of Christ) from 1953 to 1965; the presiding Moderator for the General Assembly of the Christian Church in the Southwest from 1976 to 1978; and on the board of the Disciples' national Church Finance Council from 1977 to 1983. After returning to Fort Worth, she became a devoted member of University Christian Church, which she had first attended as a Texas Christian University student from 1948 to 1953. It was at TCU she met her soon-to-be husband, Michael Saenz, and after graduation the married couple became Disciple missionaries.
After serving in Puerto Rico, they moved in 1965 to Indianapolis, where Mike served as a national executive of the Christian Church, and Nancy became involved in many civic organizations devoted to community rebuilding and historic preservation. In 1970 they moved to his hometown, Laredo, Texas. While there, Nancy tirelessly supported Christian Churches across South Texas from Laredo to Corpus Christi. In 1975 Nancy and Mike moved to Fort Worth (where Mike became the founding president of Tarrant County College's Northwest Campus). Here, Nancy served as director of the United Way of Tarrant County Volunteer Center, director of the Tarrant County Council of Churches (now the Tarrant Community of Churches), and a member of the ministerial staff of Camino de Paz Christian Church.
To everything she did, Nancy brought a sharp intelligence; empathy for others' points of view; and discretion and respect in expressing both. She was an enduring supporter of inter-denominational alliances which emphasized the commonalities of Christian mission and service.
Nancy was a thoughtful, caring, considerate daughter, wife, mother, grandmother, and great-grandmother. Those who were lucky enough to know her in those roles include her son, Michael K. Sáenz, and grandson Evan; daughter Cynthia Ward and son-in-law Michael Ward; their children and spouses, Alex and Jamie Ward, and Chris and Diane Ward; and Alex and Jamie's son, Isaac. Their lives—and those of many others Nancy touched—were richer for her presence, and are still rich in her memory.
A Memorial Service will be held 11 a.m. Thursday, October 19, 2023 at the chapel of University Christian Church, 2720 South University Drive, Fort Worth.
Rather than flowers, please offer memorial contributions in her name to Brite Divinity School, at https://epay.tcu.edu/brite_gift/
Public remembrances can be posted with this obituary and private messages to the family can be sent to nancyremembrances@icloud.com.


Thompson's Harveson & Cole Funeral Home & Crematory
4350 River Oaks Boulevard
Fort Worth, TX 76114
Ph: (817) 336-0345
For your information the link to the TDOB preneed information website is: