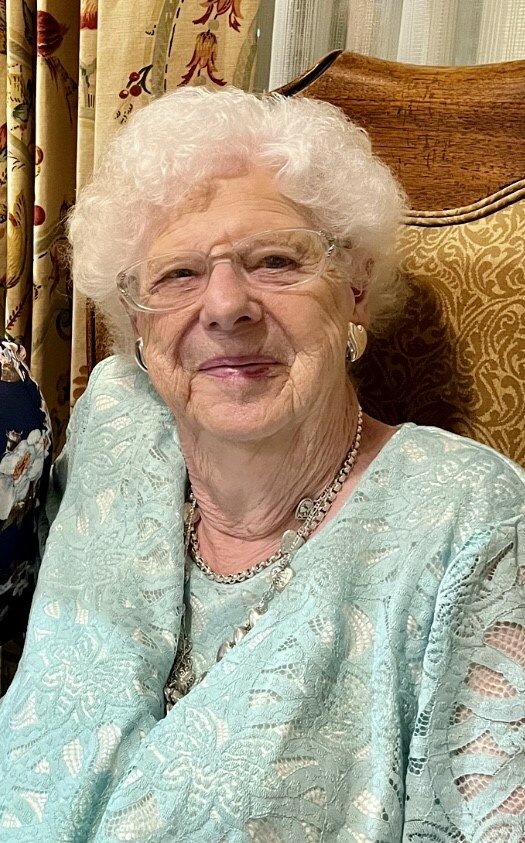 Obituary of Norma Jean Young Peterson
Norma Jean Young Peterson passed peacefully in her sleep on Thursday, November 2, 2023 at the age of 95.
Graveside Service: 1:00 p.m. Saturday, November 11, 2023 at Peebles Cemetery in Goodrich, Texas.
Memorials: In lieu of flowers, please consider a donation to Hope United Methodist Church of Chester, Texas or the American Cancer Society.
Norma Jean was born in Cleveland, Texas on San Jacinto Day, April 21, 1928, to Clyde C. Young and Quincy Parrish Young. She graduated from secretarial college in Houston and proudly served oil companies and the Texas Rangers Law Enforcement Agency. She married Roy E. Peterson on July 22, 1955. With their shared love of country music, dancing, cards, and social events, Norma Jean and "Pete" danced their way through the honky-tonks and juke joints of the Piney Woods of East Texas. They settled in Woodville, Texas where they opened their home and hearts by adopting two children, James Roy Peterson and Jean Mary Peterson Rustin.
Norma loved to fill her days playing bridge, attending ladies' teas and luncheons and her evenings with happy hour and more bridge, always dressed to the nines,. She was a country girl at heart and loved travelling America in their constantly changing campers, travel trailers and RV's. She loved being outdoors and created beautiful patios and welcoming spots for her precious birds at each of the homes in which she lived. Norma was renowned for her love of entertaining. She loved hosting the Happy Hour Carport Committee in Cheswood every Thursday for more than five years, gathering the great minds of Woodville for treats, cool beverages, and sparkling conversation. Norma's sharp send of humor was legendary.
She had a servant's heart and devoted her time to multiple clubs and organizations. She served as a Pink Lady hospital volunteer for more than 40 years and loved working in the gift shop at the Tyler County Hospital for 20 of those years.
Norma is survived by her children, her beloved grandchildren, great grandchildren, and the crew of cousins, nieces and nephews she adored. Her circle of life-long friends will miss her.


Thompson's Harveson & Cole Funeral Home & Crematory
4350 River Oaks Boulevard
Fort Worth, TX 76114
Ph: (817) 336-0345
For your information the link to the TDOB preneed information website is: