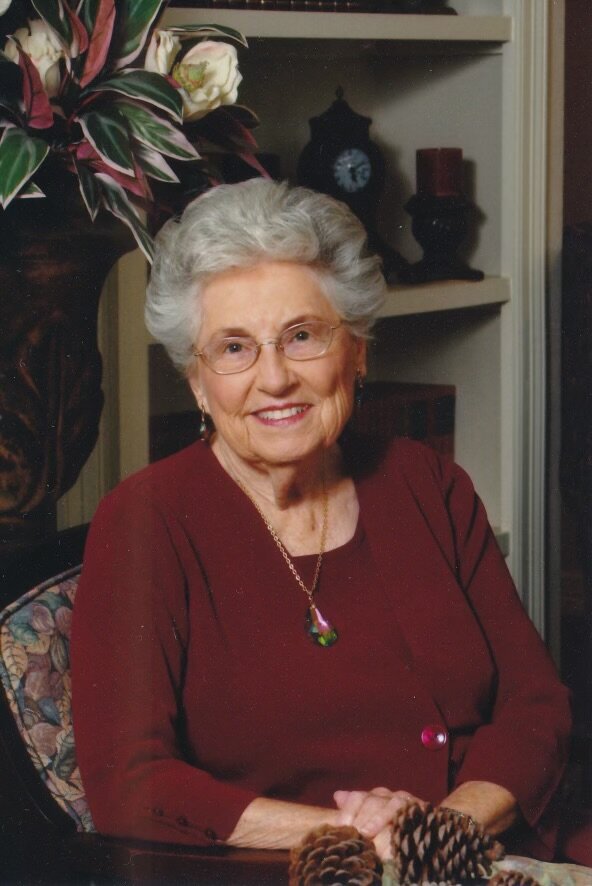 Obituary of Doris Ruth Allen Cranford
Doris Ruth Allen Cranford, 98, passed away on Saturday, November 11, 2023.
Visitation: 4:00 - 6:00 p.m. Wednesday, November 15, 2023 at Thompson's Harveson & Cole Funeral Home, 4350 River Oaks Blvd.
Graveside Service: 10:30 a.m. Thursday, November 16, 2023, Perrin Memorial Gardens, Perrin, Texas.
Memorials: Should friends desire, memorials may be given to Travis Quilting Ministry, Travis Avenue Baptist Church, 800 W. Berry Street, Fort Worth, Texas 76110
Doris was born on April 8, 1925, in Spur, TX to Lola and Henry Allen. She was a graduate of Perrin High School where she met her husband R L Cranford. They were married on May 25, 1946 in Mineral Wells. After High School, Doris attended Texas Wesleyan College. Doris and R L moved to Wichita Falls in 1970. She was an active member of First Baptist Church of Wichita Falls and taught Childrens Sunday School for many years.
Doris was a loving and devoted wife, mother, grandmother, great-grandmother and friend. She was a great cook, seamstress, and homemaker. Her children remember that she attended every function they had. And she made sure they made church a big part of their life, teaching them to love the Lord with all their heart. When she moved to Fort Worth, she became an active member of Travis Avenue Baptist Church, and became involved in the Quilting Group at Travis. She had an infectious smile that brought joy to many. She also loved the Dallas Mavericks, second only to the Rangers.
Doris was preceded in death by her husband R L Cranford and her son, Dr. Reggie Cranford.
Survivors: Children, Judy Smith and husband Bryan, Nan Dean and husband Michael, and Janice Vorster and husband Andre'; nine grandchildren; sixteen great grandchildren; and one great-great-grandchild; and a host of extended family and friends.


Thompson's Harveson & Cole Funeral Home & Crematory
4350 River Oaks Boulevard
Fort Worth, TX 76114
Ph: (817) 336-0345
For your information the link to the TDOB preneed information website is: