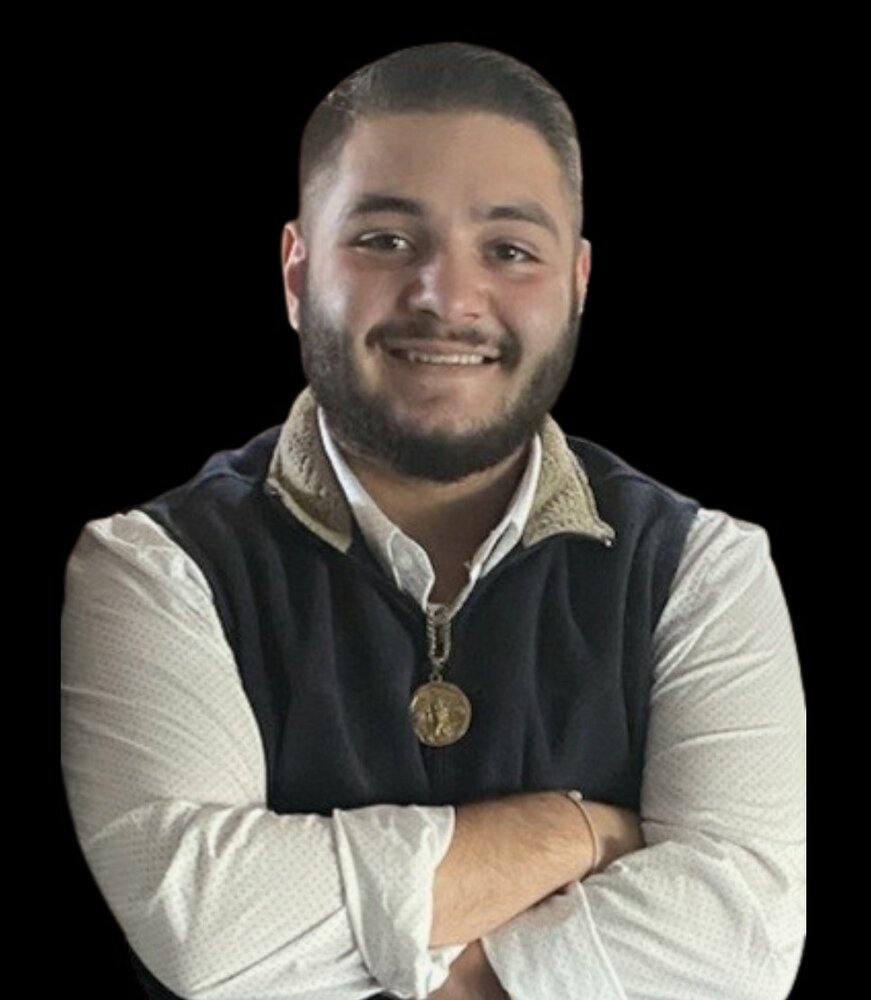 Share Your Memory of
Stevan


Obituary of Stevan Karsen Ek
Stevan Karsen Ek, 20, passed away on Tuesday, November 14, 2023.
Visitation: 4 pm – 7 pm Friday, November 24, 2023 Thompson's Harveson & Cole Funeral Home, 4350 River Oaks Blvd., Fort Worth Texas 76114
Service: 2 pm Saturday, November 25, 2023 at Thompson's Harveson & Cole Funeral Home.
Karsen was born on October 31, 2003 to Destinye Guevara and Joshua Ek. Karsen was a sweet, gentle, and QUIET baby. And then… he started walking. That Karsen, was the start of the Karsen we all knew and loved, full of personality. He was loud, always in your personal space, full of energy, and never met a stranger. His smile would light up a room and his energy kept you going. Karsen played football, soccer, Rugby, and tried his hand at MMA. Karsen played piano, tried to learn guitar, was in several lead roles in school plays, and even took ballet and hip hop… shh don't tell anyone.
Karsen has always had a love for his family. He bickered with his siblings, but loved them hard. He looked up to Hannum and picked on Kohen until no end but boy did he love his baby siblings. He had a love for his cousin's like no other; he was the big brother they never had.
As an older teen and young adult Karsen started going by his first name. Stevan. This was his way to reinvent himself and work through some of the struggles of his teen years. Life wasn't always easy for him, but Stevan worked hard, and persevered to transform his life into what he wanted it to be. He lived a life that was fearless, relentless, always on the go, and without question. Stevan Karsen was a lover of people. He loved hard and without any reason or question. You didn't have to earn Karsen's love and sometimes you got it even if you didn't want it. If he wanted you as a friend, you were his friend.
In the recent months, Stevan found himself in love with his recovery group and the people that attend it. He ran full speed ahead into this program and found new life and breathe in the walls and hearts of this group.
Stevan Karsen is a soul that was taken too soon and will be forever missed. His loss will be felt in the hearts of many. I'll ask you to remember Stevan as the life of the party, as a phone call at the exact right time, as man that loved his family and friends, and someone that had empathy and willingness to help even strangers. Whether, you knew him as Karsen or Stevan he was the epitome of love thy neighbor.
Stevan was preceded in death by his grandfather, Daniel Ek and his best friend, Kyle Sexton.
Survivors: Mother, Destinye Guevara and husband, Alex; father, Joshua Ek; sister, Hannum Anderson and husband Holden, and Harlyn; brothers, Kohen, and Alex, IV; grandparents, Steve and Carlyne Peterson, and Dr. Alex and Rosalinda Guevara; and a host of extended family and friends.
Visitation
4:00 pm - 7:00 pm
Friday, November 24, 2023
Thompson's Harveson & Cole
4350 River Oaks Blvd
Fort Worth, Texas, United States

Get Directions
Funeral
2:00 pm
Saturday, November 25, 2023
Thompson's Harveson & Cole
4350 River Oaks Blvd
Fort Worth, Texas, United States

Get Directions
Thompson's Harveson & Cole Funeral Home & Crematory
4350 River Oaks Boulevard
Fort Worth, TX 76114
Ph: (817) 336-0345
For your information the link to the TDOB preneed information website is: