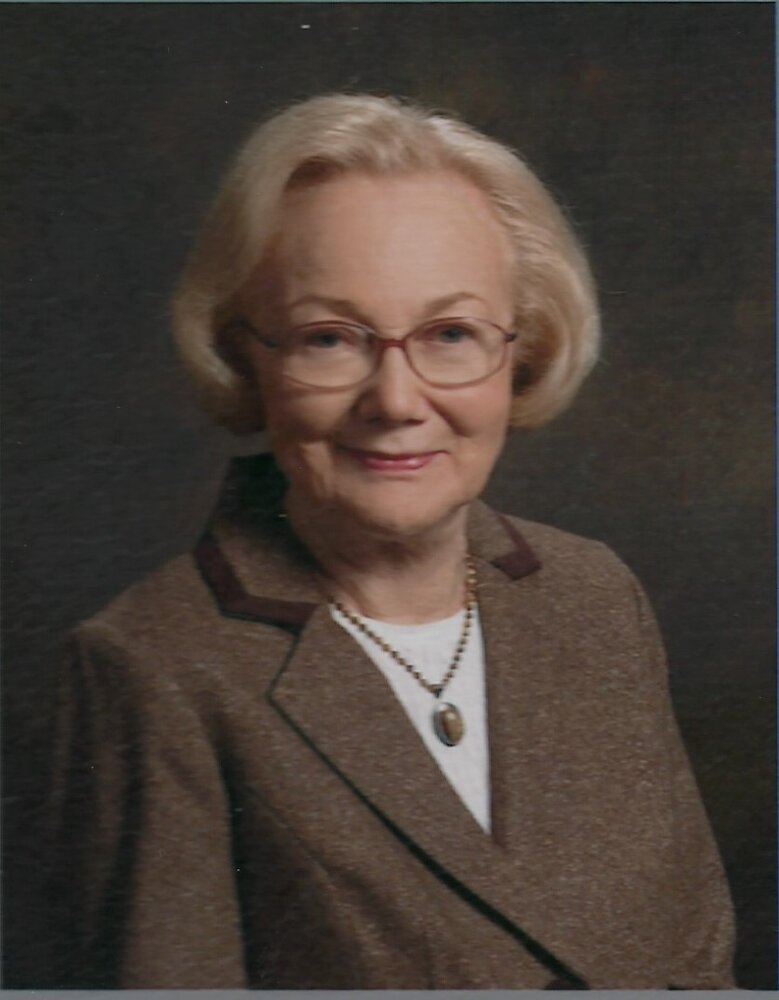 Obituary of Alice Miriam Gilbert
Alice Miriam Kelly Gilbert, 95, passed away peacefully on June 7, 2022 surrounded by loving family.
Memorial Service: 2:00 p.m. Tuesday, June 21 at First Presbyterian Church, 1000 Penn St. Fort Worth. Interment: Greenwood Memorial Park.
Memorials: In lieu of flowers, the family requests memorial donations to the Fort Worth Museum of Science and History 1600 Gendy St., Fort Worth 76107 or www.fwmuseum.org.
Alice was born on August 12, 1926 in Troy, Alabama to John Augustus "Gus" Kelly and Miriam Jones Kelly. She graduated from Troy High School, where she excelled academically and played French horn in the band, before matriculating to Duke University in Durham, NC, graduating with High Honors in 1948. She married Edwin Glenn Gilbert Jr. on July 5, 1949 in Troy, then moved to Fort Worth in January, 1950, as Ed began employment at the Fort Worth National Bank.
Alice began teaching in the Castleberry School District in 1964, and then in the Fort Worth ISD at Daggett Elementary, Morningside Middle School, and Trimble Tech HS, retiring in 1988. She was a strong advocate for life-long learning, and received her Masters degree in Economics from TCU in 1977.
In retirement, Ed and Alice were active travelers and visited destinations all over the world until Ed's death in 2016. She loved to attend the Fort Worth Symphony and Ballet and cultivating her rose beds and gardens in the back yard. She was an active member of the Fort Worth Women's Club, the '93 Club, PEO, Presbyterian Women, and Sarah Circle.
Survivors: Sister, Ann Williams of Troy, AL; daughter, Susan Baldelomar of Fort Worth; son, John Gilbert (Mary Pat) of Lenexa, KS; grandchildren, Raquel Baldelomar of Santa Monica, CA, Diana Baldelomar of Boston, MA, Carlos Baldelomar (Sarah) of Stilwell, KS, Chris Baldelomar (Angie) of Lubbock, Eddie Baldelomar (Rachel) of St. Louis, MO, Katie Gilbert (John Corrigan) of Philadelphia, PA, and Brad Gilbert of Overland Park, KS; and seven great-grandchildren. Alice was an influential and loving presence in the lives of each of the grandchildren, passing along her priority for education and personal development, while providing support and encouragement to the entire family.


Thompson's Harveson & Cole Funeral Home & Crematory
4350 River Oaks Boulevard
Fort Worth, TX 76114
Ph: (817) 336-0345
For your information the link to the TDOB preneed information website is: