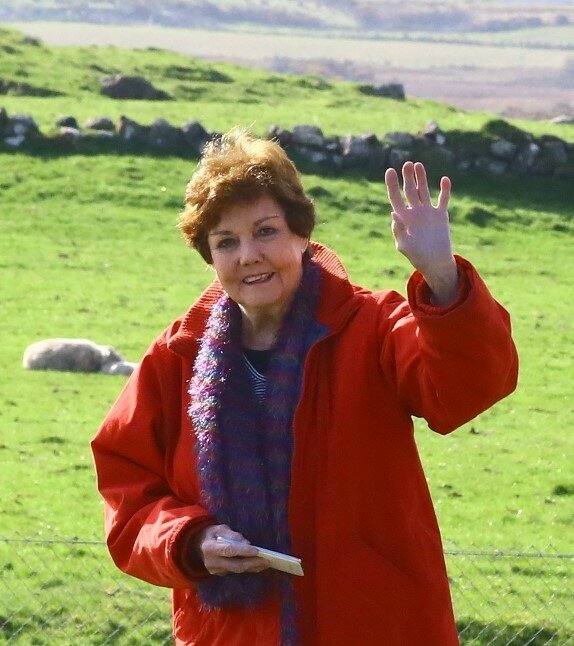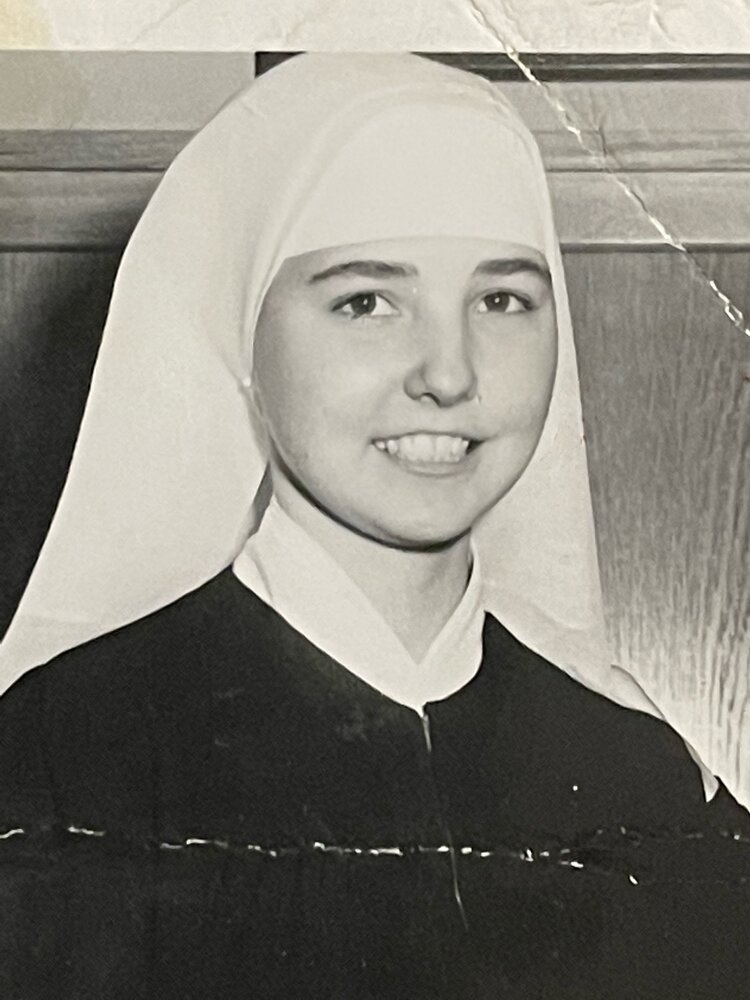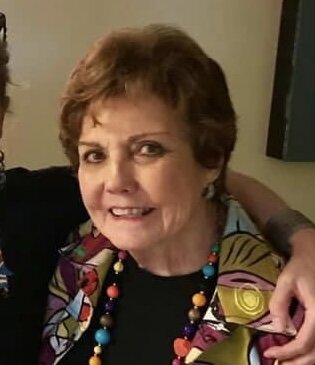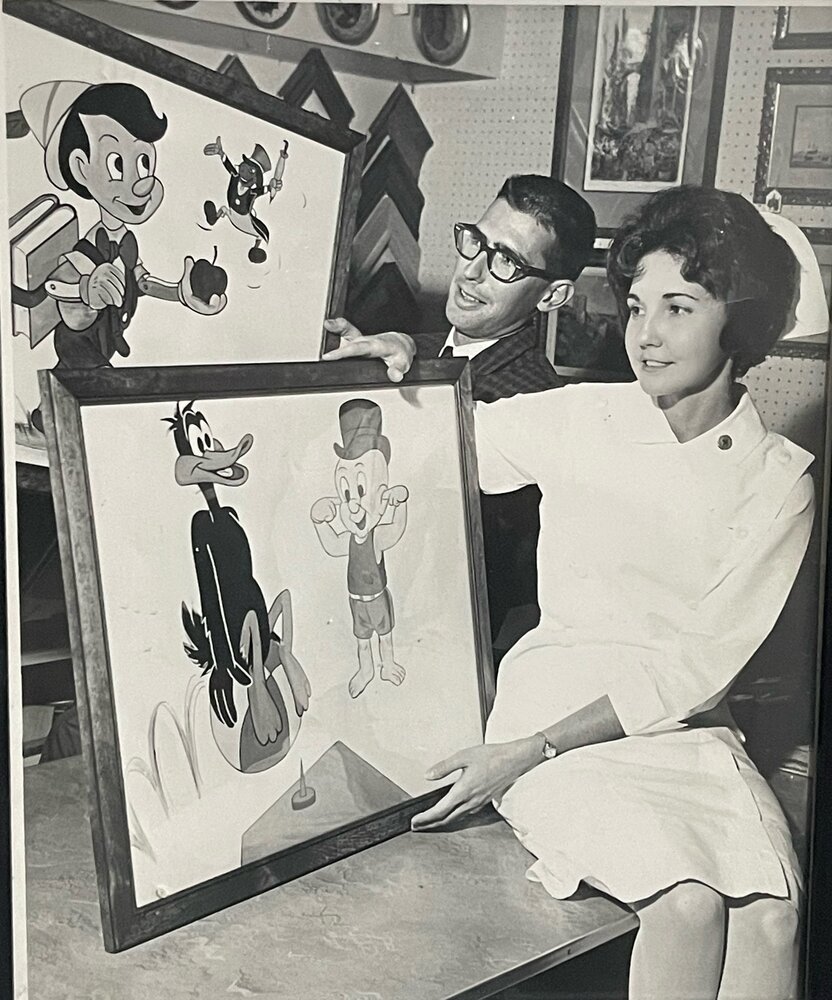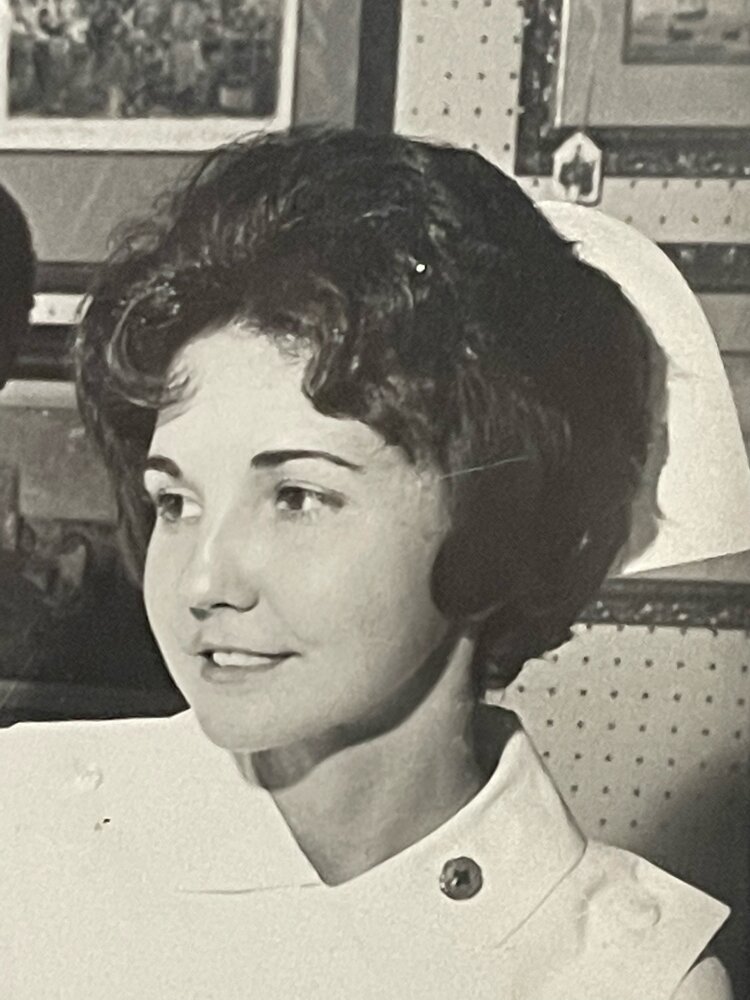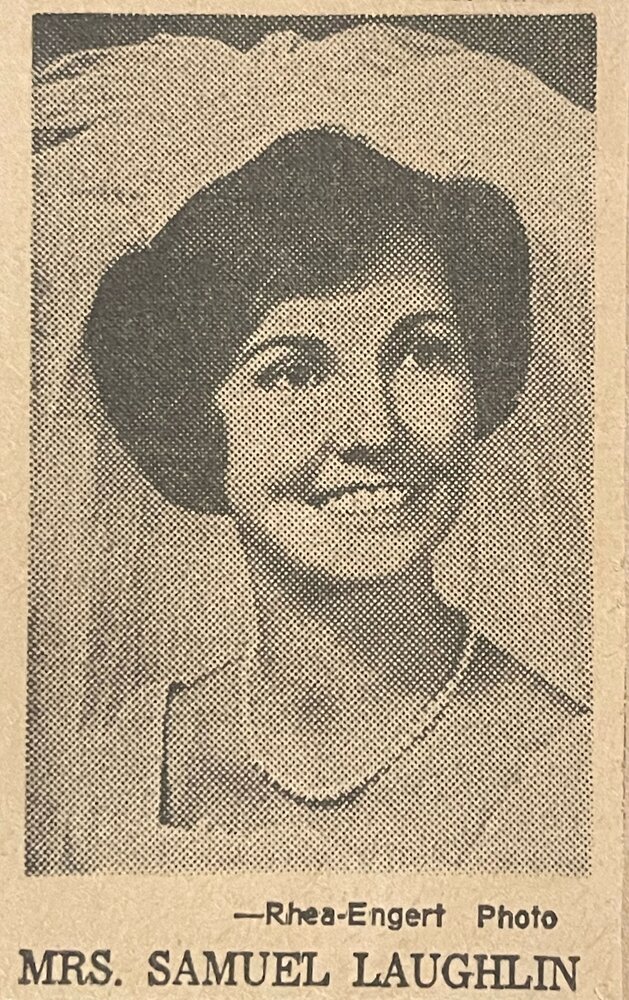 Obituary of Rosemary Helen Laughlin
On Saturday, June 25, 2022, Rosemary Helen Laughlin - Rosie - the loving mother of John, Tom and Bebe Laughlin, passed away at the age of 86 in Houston, Texas.
Rosie was born on January 19, 1936 in Fort Worth, Texas, to Charles Joseph Gallagher and Margaret Rose (O'Donnell) Gallagher. Rosie was the middle of five Children, Onnie, Junie, Patty and Marty.
Rosie was a vibrant youth and was very close to her siblings. Rosie was a very devout Catholic and attended Our Lady of Victory Academy in Fort Worth, Texas. After graduating, Rosie devoted herself to the Blessed Mother and entered the Convent as a Sister of St. Mary of Namur. She took the name Sister Margaret Marie. The Sisters of St. Mary of Namur was a teaching order and Sister Margaret Marie taught grade school. She was a beloved and talented teacher to those lucky enough to attend her classes.
Before taking her final vows, Rosie found another passion in life and left the convent to study nursing. In 1959, Rosie graduated from the University of Dallas with a nursing degree. Rosie found great pride and joy in her work as a registered nurse, but eventually left that role in search of something else.
Rosie took a job as an apartment manager and met the love of her life, Sam Laughlin. Sam was a self-made man of Irish descent from Kansas. He worked his way up from selling shoes in downtown Dallas to building homes in the Dallas area. Rosie and Sam had a storybook relationship, which was rooted in their undying love for each other and their mutual dedication to the Sacred Heart and Blessed Mother.
Soon, Rosie and Sam bore a son named after his father, Sam Laughlin. Unfortunately, baby Sam perished after only one day on Earth. Rosie and Sam, however, were undaunted. In July of 1968, they adopted their son John Charles. Later that year, in December, they adopted their second son, Thomas Joseph. Eight months after the birth of Thomas Joseph, Rosie gave birth to their only daughter, Martha Ellen or as her brothers unwittingly nicknamed her for life - Bebe. Rosie was always quick to point out that she had three children within a year!
Unfortunately, Sam became ill in 1973 and passed away in 1979. Raising their three children became Rosie's responsibility. However, in typical Rosie fashion, she excelled. Rosie was a good mother who maintained a close-knit family while raising her children in the Catholic faith.
Over the years, Rosie reinvented herself many times. Her adaptability was one of her defining characteristics. She opened a catering business. She operated a limousine as a chauffeuse. She opened a ceramics store called "Joy Toys." She eventually chased her passion for her Irish heritage and opened "Irish Imports and More" in Richardson, Texas. After moving to Houston, she sold oil and gas investments and was quite successful. In her later years, she learned Texas Insurance laws and regulations regarding Medicare and helped her elderly peers in need. Whatever she did, Rosie used her brain, but followed her heart.
Rosie excelled at everything to which she put her mind. However, Rosie Laughlin cannot be defined by her ability to adapt alone. Throughout her life, Rosie was an accomplished artist. As a teacher, she taught her students how to draw. As a mother, she fostered music, woodworking, drawing and culinary skills in her children. In the 1970's Rosie went to clown college and joined a theatre group which traveled from school-to-school entertaining children with classics, such as Aladdin. Rosie had a great talent for drawing and painting. She created replicas of Loony Tunes classics for a Children's hospital in Fort Worth. Rosie was masterful at woodcarving and leatherworking. Many of her works of art are enjoyed to this day. In the few years preceding her death, Rosie became inspired by the little-known history of the shoe. She has created many mixed-media art pieces of historical shoes using paint, ribbon, other three-dimensional objects and her imagination. It is not an exaggeration to say that Rosie created art up until the day she died.
Rosemary Helen Laughlin was an inspiration to many. She was loved and revered by all whose paths she crossed. She was a loving wife, mother and grandmother, but most people knew her as a friend. The word "friend" could not have a stronger meaning than when it is associated with Rosie Laughlin. She was there to encourage you. She was there to tease you. She had veracity and tenacity! She could find a pun lurking in the shadows of any sentence! She made you laugh from the diaphragm and cry from the heart. She was magical and beautiful. The Good Lord broke the mold after he made Rosie and we are the lucky ones who got to experience her absolute uniqueness.
Rosie was a lover of all of God's creations. She was devout to St. Francis of Assisi. She loved her pets with all her heart. Over the years, she had dogs, cats, horses, goats, lambs, and even squirrels. True fact, she domesticated her neighborhood squirrels and they ate peanuts from her hand, daily. They miss her kindness, too.
We will all miss you, Mom, Muggie, Friend, Rosie. It may not be the same with you gone, but we are all better for having known you. Until we meet again…
Rosie was preceded in death by her husband, Samuel Wilson Laughlin and her son, Samuel Wilson Charles Laughlin. She was also preceded in death by her siblings and parents.
Rosie is survived by her children, John, Tom and Bebe, as well as her grandchildren Madeliene, Brian and Lupita.
Mass of Christian Burial: 10:30 am, Friday, July 22 at St. John Vianney Catholic Church, 625 Nottingham Oaks Trail, Houston Texas 77079
Rosary and Prayer service in Fort Worth will be at 12 noon, Saturday, July 30, 2022 at Thompson's Harveson & Cole Funeral Home, Fort Worth.
Interment at Mount Olivet Cemetery, Fort Worth, will follow Rosary and Prayer at Thompson's Harveson & Cole Funeral Home, Fort Worth.


Thompson's Harveson & Cole Funeral Home & Crematory
4350 River Oaks Boulevard
Fort Worth, TX 76114
Ph: (817) 336-0345
For your information the link to the TDOB preneed information website is: