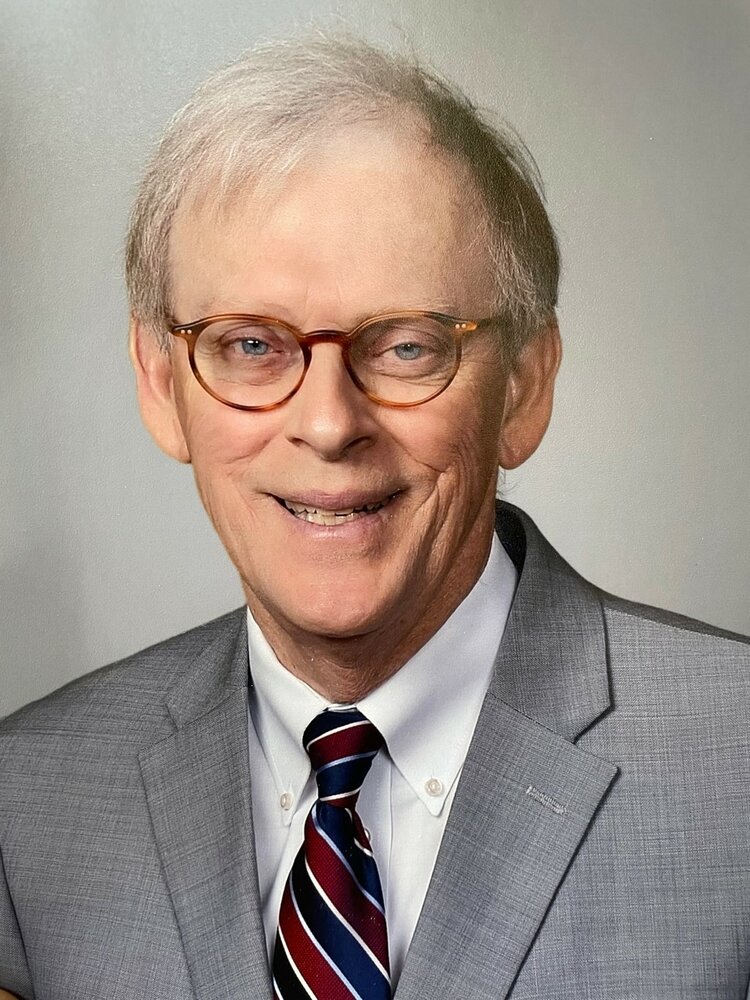 Obituary of William Jeffress Fanning Jr.
Dr. William J. Fanning, Jr. (Bill) 76, died August 7, 2022.
Visitation: 5-7p.m. Friday at Thompson's Harveson & Cole. Funeral: 10:00 a.m. Saturday at First United Methodist Church with a reception following in Wesley Hall. Interment: 3p.m. Saturday in City Cemetery, Sulphur Springs.
Memorials in lieu of flowers may be given to the American Heart Association or a charity of choice.
Dr. Fanning was a passionate history scholar and teacher who devoted his life to historical research, writing, and teaching and inspiring his students. Bill was born in Austin, TX to Judge William Jeffress Fanning and Merle Jo Barrett Fanning. Arriving home following Bill's birth, his father grabbed his newborn son who was wrapped in a blanket, and unknowingly carried him into the house upside down. This became a running family joke and explanation as to why Bill became the smartest Fanning, and quite possibly the smartest human in existence.
Growing up in Sulphur Springs and Texarkana, TX, Bill developed a love for history at an early age. After obtaining his Bachelor's degree from East Texas State University (now Texas A&M Commerce), Bill earned a Master of Arts degree from East Texas in English and another Master of Arts degree in German and French from the University of Mississippi. Intrigued by the German army in the Second World War, Bill went on the pursue his Ph.D. in Modern European History at Texas Christian University. For his dissertation, he took off for Freiburg, Germany to conduct research in the Bundesarchiv-Militärarchiv (German Military Archives).
Bill also lived in Austria while doing research at the University of Vienna before taking his first teaching job at Texarkana Community College (TCC) in Texarkana, TX, where he met his beloved wife, Robyn. They married in 1972 and moved to the Alpine town of Reutte, Austria, where he taught at the Bundesrealgymnasium as a Fulbright Scholar. While in Reutte, Bill and Robyn's daughter, Ellie, was born.
After the birth of his daughter, Bill and his family moved back to Texas where he taught history at The Greenhill School in Dallas. He then served in a civilian capacity as the School Historian at the United States Army Infantry in Fort Bening, Georgia. Bill missed Texas and decided to take a job as the first history teacher in the newly-formed high school of All Saints Episcopal School in Fort Worth in 1986, where he was still working at the time of his passing. He was proud of All Saints, his students, his colleagues who were his friends, and was a sideline regular in a straw hat during football games.
Throughout his career, Bill contributed numerous articles and book reviews to professional journals and magazines, including the Journal of Military History, and authored the book, Death Rays and the Popular Media, 1876-1939: A Study of Directed Energy Weapons in Fact, Fiction and Film. Bill was also a featured subject matter expert on the Science Channel's Deadly Intelligence episode, Tesla's Last Secret, and was recognized as one of Fort Worth's top educators by Fort Worth Magazine.
Bill was preceded in death by his parents, Judge William J. Fanning and Merle Jo Barrett Fanning; sisters, Jo Ann Durham and Jane Sullivan. SURVIVORS: Wife, Robyn Fanning; daughter, Eleanor (Ellie) Fanning; granddaughter, Evelyn (Evie) Barrett Fanning; nephew, William Durham, and his son, Johnathan; and cousins, Cathy Fanning and Margaret Engel.


Thompson's Harveson & Cole Funeral Home & Crematory
4350 River Oaks Boulevard
Fort Worth, TX 76114
Ph: (817) 336-0345
For your information the link to the TDOB preneed information website is: